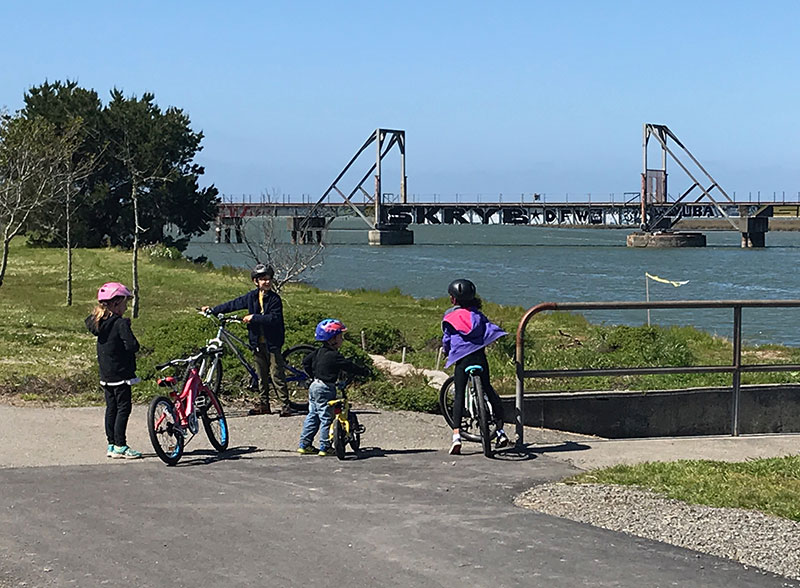 Introducing Bike Quests!
Redwood EdVentures, in partnership with the California Coastal Conservancey, is excited to announce three new Quests designed to be done on a bike!
Nature is Closer than you Think!
A Redwood EdVentures Quest is a treasure hunt with rhyming clues, guiding you along a short trail to your final clue: the Quest Clue. This clue is the "key" to your prize: A unique Redwood EdVentures Quest Patch or Sticker!
Quests are fun and educational, with interpretive clues that lead you through many North Coast Parks. There are over 20 Quests to choose from!
Each Quest should take 30 minutes to an hour to complete. At the end of your EdVenture, you will find a final phrase or clue hidden in the park, or you will need to answer a question. Record the phrase/answer and return to the park's visitor center to receive your patch.