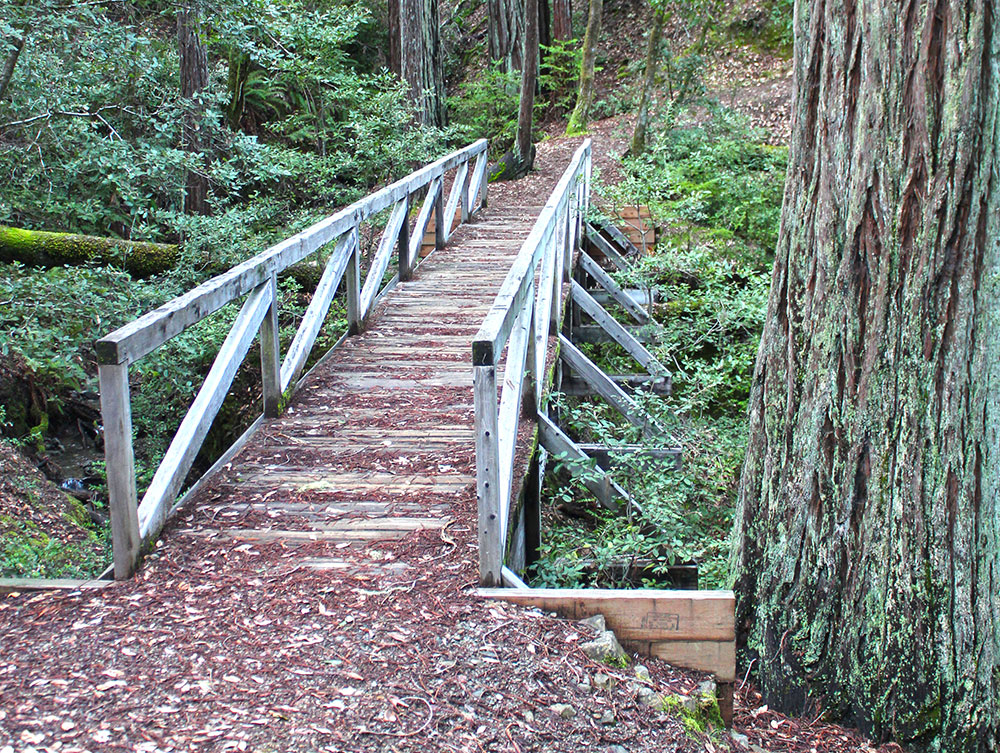 Photo Credit: Rose Bondurant
Quest Trail Information
Start:Woodland Loop Trailhead (about ¼ mile up the trail from the Park Entrance, see directions)
Contact: Richardson Grove State Park 
Total Length: ~2 mile loop
Estimated Time to Complete: ~1 hour
Difficulty: Moderate to steep with switchbacks (~500 foot elevation change).
Quests/Patches Available at: Richardson Grove Visitor Center
Driving Directions
Richardson Grove State Park (1600 HWY 101 #8, Garberville, CA) is located 7 miles south of Garberville and 15 miles north of Leggett on HWY 101. Park at the Ranger Station, just past the Park Entrance Kiosk.
Then walk back past the Entrance Kiosk and take the trail to the left before HWY 101, follow it for about a ¼ of a mile, cross the bridge (see cover photo) and start the quest at the "Woodland Loop Trail" sign.
Note: A Day Use Fee applies.