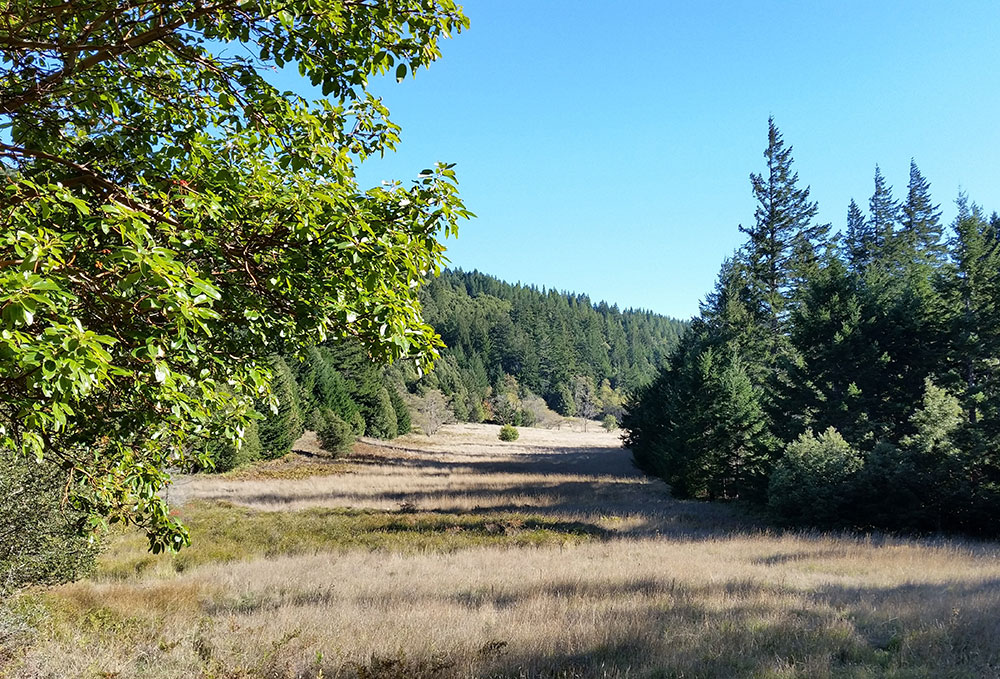 Quest Trail Information
Start: At the parking area just off Chemise Mountain Road
Contact: BLM King Range Office | 707-986-5400
Total Length: ~2 miles
Estimated Time to Complete: ~2 hours
Difficulty: Moderate with some uphill and downhill stretches. Trail surface varies between dirt and gravel with seasonal stream crossings.
Quests/Patches Available at: BLM King Range Office (768 Shelter Cove Road, Whitethorn, open 8:00am–4:30pm).
Driving Directions
The King Range National Conservation Area (NCA) is located about
230 miles north of San Francisco
and
60 miles south of Eureka
.
All roads leading to the King Range NCA are narrow, steep and winding. Allow plenty of time between destinations, have a full tank of gas, and BE ALERT TO ONCOMING TRAFFIC THAT MAY BE DRIVING TOO FAST AND IN YOUR LANE.
All main roads are normally accessible to passenger cars except during heavy winter storms. Directional signs mark all major intersections in the King Range NCA giving the road name and distances to primary recreation sites.
From the NORTH: U.S. 101 to Redway/ Garberville exit.
From the SOUTH: U.S. 101 to the Redway/ Garberville exit.
Head west on Briceland Road towards Shelter Cove. Drive approximately 12 miles to the Whitethorn Junction where the road will fork. At the Whitethorn Junction, Briceland Road goes to the left and Shelter Cove Road goes to the right. Go to the right and follow Shelter Cove Road for 5.7 miles and turn left/south on Chemise Mountain Road (paved road). Hidden Valley Trailhead will be a 1/4 of mile down the road on the right.