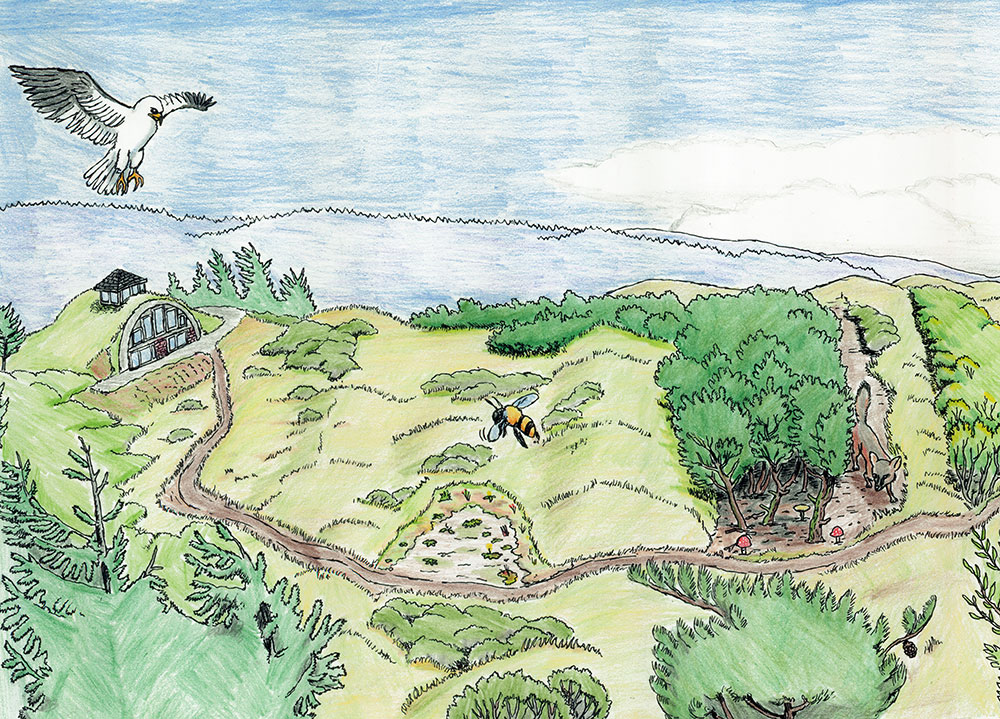 Quest Trail Information
Start: Wildberries Trail Marker (Found on the ocean side of the Humboldt Coastal Nature Center)
Contact: Friends of the Dunes | 707-444-1397
Total Length: ~0.3 miles one way
Estimated Time to Complete: ~1/2 hour
Difficulty: Easy/Moderate (uneven sandy surfaces and slight hills)
Quests/Patches Available at: Humboldt Coastal Nature Center, 220 Stamps Lane, Manila; Open Mon-Sat
Driving Directions
Take Stamps Lane exit from HWY 255. Look for the "Humboldt Coastal Nature Center" signs on HWY 255 directing you to Stamps Lane. Please use caution when turning off HWY 255.
From Arcata: Take HWY 255 (Samoa Blvd) South toward Manila, and turn right onto Stamps Lane.
From Eureka: Take Hwy. 255 North and turn left onto Stamps Lane.