This Quest is designed to be completed by bike.
This mobile Quest will take you through the same steps as the printable Quest, and can record your clues as you go. However, if your phone turns off or loses connection during the Quest, data may be lost. You may want to write down the clues just in case.
Bike Quest Trail Information
Start: Adorni Center/Halvorsen Park
Contact: Eureka Community Services/Adorni Center | (707) 441-4248
Total Length: ~3.4 Mile Round Trip. Plan for about 1.5 hours. Pack a snack or lunch as there are many benches along the scenic trail.
Difficulty: Easy; paved multi-use trail with one small incline before last Quest stop. Consider coming another day if windy!
Quests/Patches Available at: N/A; Use mobile Quest or online patch request form
Driving Directions
From the North: Take 101 into Eureka. Turn right on L Street to end and turn right on Waterfront Drive. Park in the Adorni Center/Halvorsen Park lot on your left.
From the South:Take 101 through Eureka. Turn left on L Street. See above.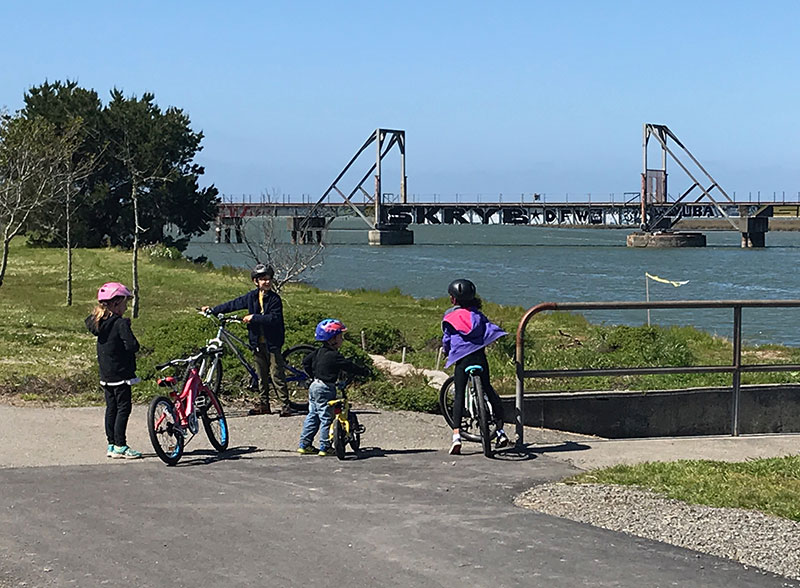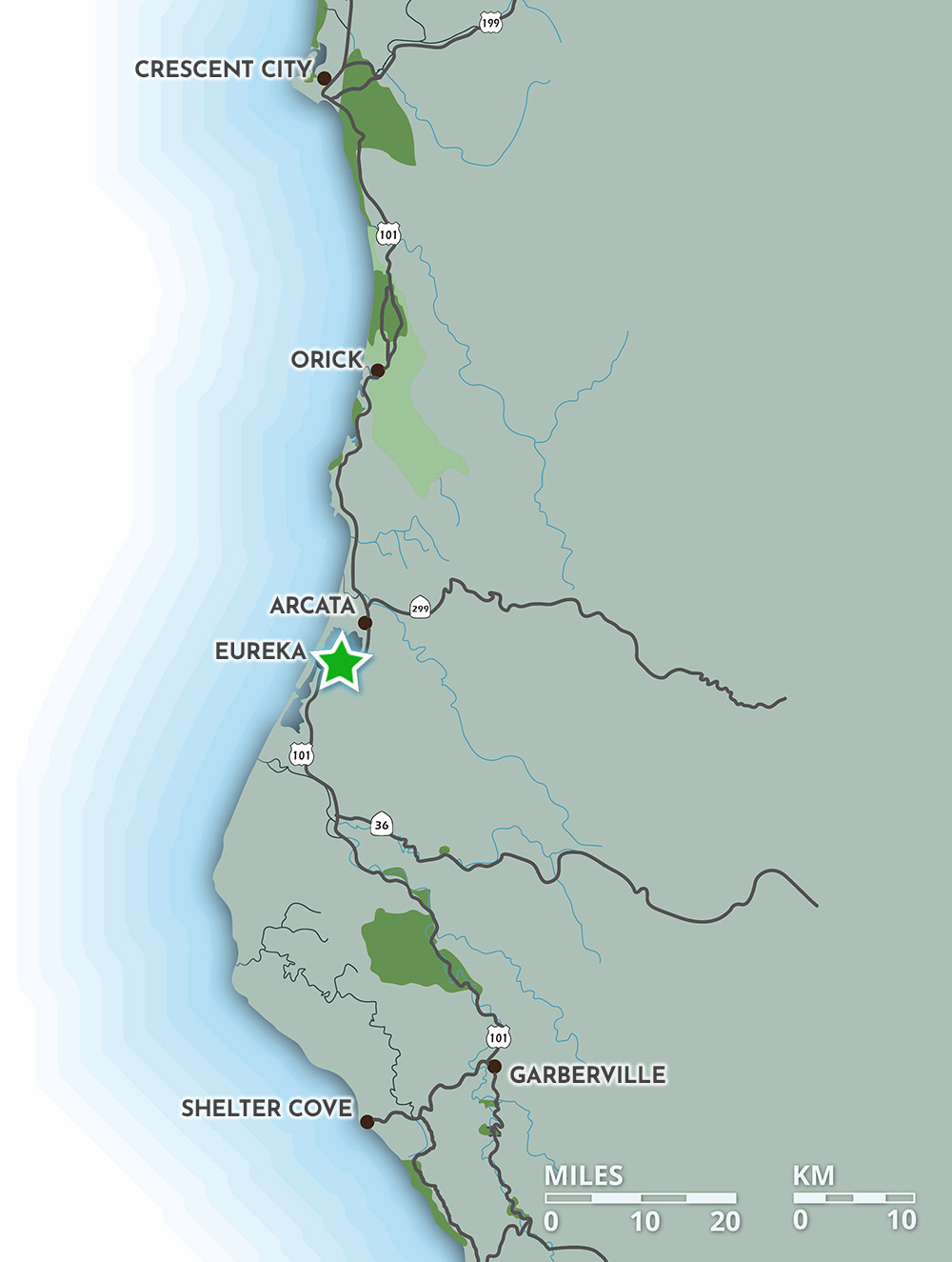 Share your experience on social media! Take photos along your journey and post with the hashtag #eurekawaterfronttrail!
Bike Safety Tips
Helmets are required for youth under 18 and strongly recommended for adults
Ride only on the right-hand side of the trail
Leave the distance of a 'ghost bike rider' between bikes in your group to avoid contact
Verbally announce the need to stop before slowing down and stopping
Pull your bike off the trail and come to a complete stop at each Quest stop